The Disney studios kept themselves busy during the 1950s and 60s, churning out an average of five productions per year, which included such treasured greats as Lady and the Tramp, Sleeping Beauty and One Hundred and One Dalmatians. Live action releases also proved popular, with 1964's Mary Poppins amongst one of the studio's most profitable features up until that point, banking plenty of revenue and receiving critical acclaim with 13 Oscar nominations and 5 wins.
The De
ath of a Legend
In 1965, Walt Disney died from lung cancer. This cultural icon and cinematic pioneer was sorely missed, although his experience and knowledge passed on to his successors to keep his dream and brand alive. Indeed, such subsequent offerings as The Jungle Book in 1967, The Love Bug in 1969 and The Aristocats in 1970 demonstrated to the world that Disney was still in business.
Fresh Faces
Whilst the company's focus centred on park projects, such as the Epcot Centre and Disneyland Tokyo, the 1980s saw a shift in the film industry, with Disney failing to compete with the increasing teenage and adult market. A new la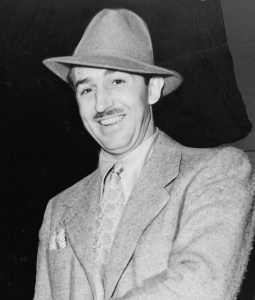 bel, Touchstone Pictures, was established and a fresh managerial team of Michael Eisner and Frank Wells were recruited to maximise assets and steer the studio back to its best.
Smash Hits Galore
By the end of the 80s and the early 90s, Disney were achieving new heights with an incredible series of sensations, beginning with Who Framed Roger Rabbit and Honey, I Shrunk the Kids
and continuing with such animated blockbusters as The Little Mermaid, Beauty and the Beast, Aladdin and The Lion King. Critically acclaimed and generating massive profits, this fruitful heyday was sustained throughout the 90s, producing The Hunchback of Notre Dame, Mulan and Tarzan, plus several other prosperous live action titles. A further expansion into television, Broadway and publishing, and the opening of the eagerly awaited Disneyland Paris extended the company's reach and growing influence on the entertainment world.
Meanwhile in a Galaxy Far Far Away
The creators of Star Wars at Lucasfilm were hiring computer scientists to advance their special effects techniques in the 80s and recruited a young animator by the name of John Lasseter, who was previously fired by the Disney Studios. This Computer Division eventually separated from its founder in 1986 and became its own entity, announcing the global phenomenon of Pixar to the industry.