The Walt Disney Company has made one of the biggest impacts on cinema history since the beginnings of the silver screen, captivating audiences across the globe and retaining an unparalleled level of success until the present day.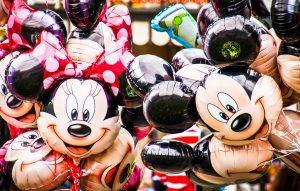 Way before Pixar burst onto the scene with its computer aided sensations in the mid-90s, Disney provided the benchmark for animated film, revolutionising the movie industry and enchanting generations of kids decade after decade. So what makes Disney so special? Since Snow White and the Seven Dwarfs opened in 1937, the company have continued to deliver films of the highest quality, which have become part and parcel of growing up, yet still maintain an allure for movie lovers long after their childhood years.
The Beginnings
Walt Disney arrived in California in 1923 with an animated short in tow, which he used to promote a series of Alice Comedies. They were soon picked up and he and his brother Roy initiated a partnership that would transform the movie world. After a successful stint with Oswald the Lucky Rabbit, Walt developed one of history's most emblematic characters; a mouse by the name of Mickey. With the introduction of sound catapulting the industry into a new dimension, the Disn
ey brothers created their first fully synchronised sound feature in 1928, Steamboat Willie, which became an instant hit and brought Mickey Mouse to the forefront of animated cinema.
Turning Tides
Three painstaking years in the making, the first ever feature film produced entirely with hand drawn animation was released in the form of Snow White and the Seven Dwarfs. Lustrous, dark, witty and utterly charming, the movie was hailed an instant masterpiece, becoming the highest grossing picture ever released until superseded by Gone with the Wind in 1939. The techniques utilised in bringing Snow White's world to life were honed to perfection with the following projects, Pinocchio and Fantasia, although World War II prevented the films from gaining a top profit. The same can be said of the two hugely popular classics, Dumbo and Bambi, which were the last high calibre productions to be released until Cinderella came along in 1950.
Disneyland – Dreaming Bigger
Many more success stories came and went during the 50s, which included the company's first all live action feature, Treasure Island. Walt desired to expand his product into television and launched Disneyland in 1954, which turned out to be one of the longest running primetime shows in history. The series paved the way for his next prodigy, the Disneyland theme park. This masterful stroke hurled the company onto a completely different level, which aimed to create an exhilarating place where adults and children could have fun together. The theme park's triumph and legacy continues to attract fans in their droves, with no less than seven current amusement parks stationed across the globe and Florida's franchise recognised as the world's number one vacation hotspot.